Goddess Retreat Costa Rica
December 4-10, 2016 – SOLD OUT
April 16-22, 2017 – AVAILABLE
Are you ready to live authentically and fully? Are you ready to step into your Wild Woman?
Join me for an epic Goddess Retreat in the jungle of Costa Rica as we Awaken your Wild Woman and connect to the magical earth. Held at the beautiful organic farm Rancho Delicioso in Montezuma, Costa Rica, this retreat is for the woman ready to step into her power, to be awakened to her own potential and to connect with other wild women.
We will connect deeply to the earth on this lush organic farm and be nourished with healing foods, make plant medicines and earthen our feet in the dark soil. Your lungs will drink in the fresh air and your skin will be slurping in the abundance of sunlight and vitamin D.
We will be participating in a variety of sacred ceremonies and excursions including – yoga daily, womb healing, moon meditations, sacred sound, fire ceremonies, drum circles, waterfall excursions, the making of plant medicine, nature walks, sacred ceremonies at the ocean, water ceremonies, manifestation workshops, ecstatic dance and more!
This retreat includes lodging for 6 nights, 3 organic meals a day, sacred excursions to magical sites, a variety of ceremonies, yoga daily, ecstatic dance, an aerial silks class and much more!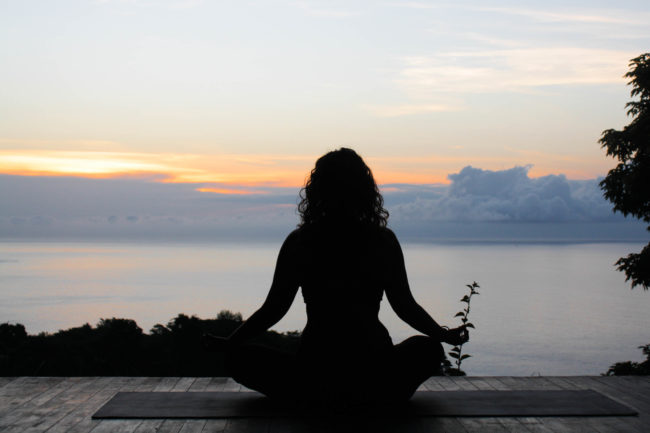 Our days will look something like this…
Imagine waking up in a gorgeous cabina with the sounds of nature and monkeys all around. The sun is already up and bright at 6 in the morning. You make your way to our sacred mediation class and awake powerfully and silently. Then we move into Wild Goddess Yoga. You feel strong, ignited and empowered as we flow through the sacred movements. We howl OM into the jungle and bring in the sacred vibration of sound. We eat a delicious organic breakfast and then start our first workshop / ceremony of the day. You are bursting with empowerment and bliss and have connected deeply with the women around you. Next, it's lunch time and then some free time. You choose to get an amazing massage and then spend time in the organic garden, sitting with plants and possibly eating organic bananas and passion fruit right off the tree. It's now time to hop in the car and travel to a gorgeous sacred beach and hold a beautiful fire ceremony. We watch the incredible sunset on the beach and we can no longer tell when the beach begins and the sky ends. We return to the farm for a yummy dinner and spend the evening connecting and laughing. And that's just 1 day!
In this supportive and nourishing environment, you will be able to grow, heal and begin to live the life you deserve. You will feel empowered, inspired, sacred, wild and all things woman.
In this supportive and nourishing environment, you will be able to grow, heal and begin to live the life you deserve. You will feel empowered, inspired, sacred, wild and all things woman.
This sacred retreat will also focus on a deep connection with the earth and the variety of plants growing at Rancho Delicioso. You will learn the basics about permaculture and learn how to make plant medicine like tinctures, salves and more using the abundance of medicinal plants here. A deeper connection to the earth is truly a deeper connection to self.
Please note: This is a women's-only sacred retreat.

Schedule For The Week:

Pricing starting at just $695 for the entire week and all of the above. Reserve your spot at GoddessCeremony.com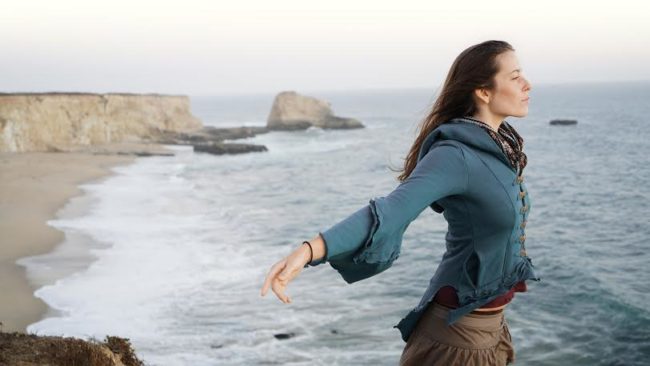 About your Guide-
Cassandra Wilder is a Priestess, Herbalist and empowerer of women around the world. Through her study of natural health and plant medicine, she found her way to the Sacred Feminine in the jungle of Guatemala. Since then, she has traveled across the world sharing the traditional wisdom that once filled our lives. Her retreats could be described as powerful, transformative and igniting of the sacred wisdom lost deep within us. She is someone who will look at you and truly see you.
Cassandra lives in Michigan and she is currently near the end of her study as a Naturopathic Doctor. Her passions within natural health include fertility, herbal medicine, reproductive health, womb healing, flower essence therapy and craniosacral. When she's not leading sacred ceremonies and retreats, she's assisting women from around the world to live in health. You book and can learn more about her sacred offerings at GoddessCeremony.com
We Love Your Comments
comments