PDC – Permaculture Design Certificate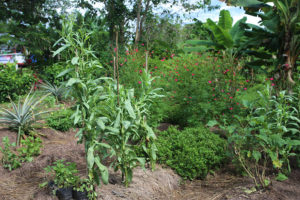 In the future we'll be offering a two-week course for people who want to earn a PDC, Permaculture Design Certificate.
Unlike the PYP and PSP programs we offer now, this isn't a vacation. It's an intense set of workshops, with 72+ hours of instruction, where you'll get a lot of hands on experience, but also a lot of time spent listening to presentations on the many subjects related to permaculture. With a PDC you'll be qualified to teach an Intro to Permaculture course like we offer now.
If you'd like to earn your PDC with us here at Rancho Delicioso, and want to be notified of the dates when we'll have it available, please fill out this form and we'll contact you when we're ready:
We Love Your Comments
comments